Remember when....
Sofia Vergara and Joe Manganiello got married? Really, it wasn't that long ago, and really, there was a lot of news coverage about it, so I hope ya'll would!
Remember when...
I got a weekend stay at The Breakers in West Palm Beach? No? That's because it was at a time when we were packing up to move, and it was, truthfully, rather inconvenient for us to get away. However, it was an amazing trip (for me; Scott had conferences to attend) and I thought that I should
probably
get around to showing ya'll some pictures. Especially since it turned out that Sofia Vergara and Joe Manganiello would be married there a few short months later.
The Breakers was originally built by Henry Flagler, who also did quite a bit of work in the St. Augustine area.
Think Flagler College.
When the original structure burnt down in 1925, Flagler's heirs rebuilt, with a grander vision than before.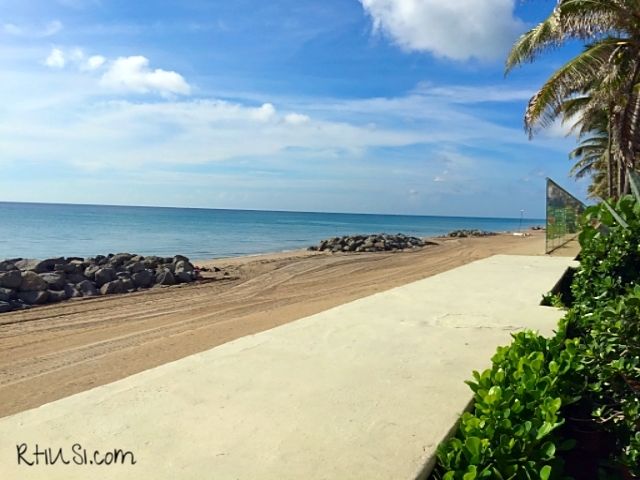 These mounds of rocks are / were used to break the waves coming to sure. Also pictured: the 3+ foot sea wall protecting the property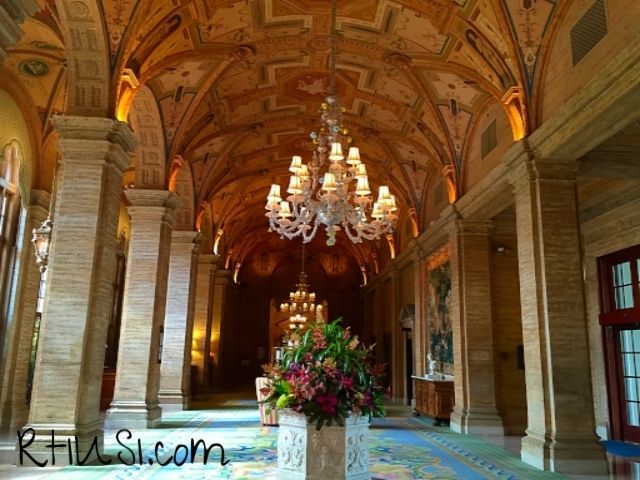 It didn't take me long to get lost around here. Mostly because I was looking up at these ceilings and not paying attention to where I was
See what I mean?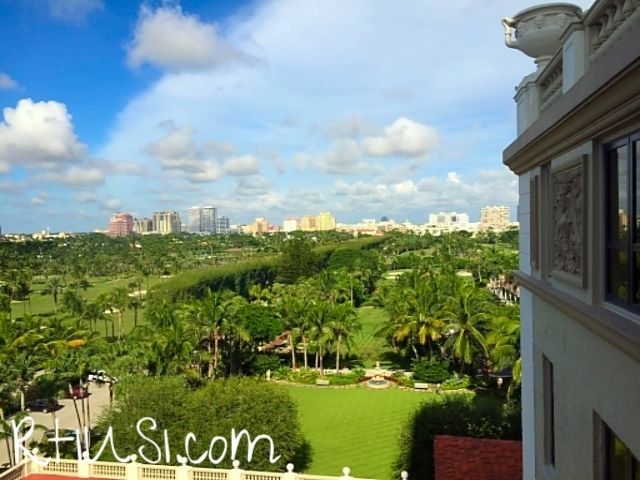 The view of the grounds and of the West Palm Beach skyline from our room was phenomenal.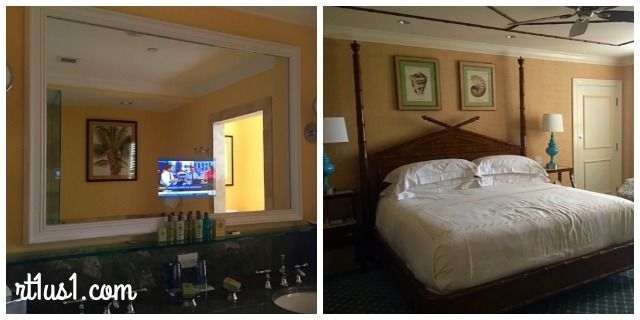 A room overlooking the water was a little too pricey, but ours was still gorgeous. I love all the cane furniture, and the ceiling a cane design on it as well, to mirror the rest of the room. The wall coverings were a thatched weave, which gave an interesting texture. The bathroom, also gorgeous, was a huge distraction while I put on my make up. Why? There was a tv built into it!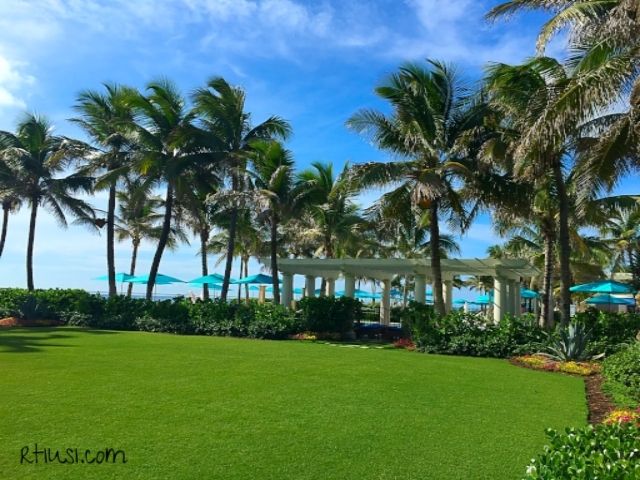 The pool and outdoor bar area. If there was one thing I learned from college, it's to always make friends with your bartender.
What do ya'll think? Can you imagine this place all decked out for Ms. Vergara's wedding? Better yet, can you imagine Channing Tatum and Joe Manganiello recreating scenes from Magic Mike at this place, all decked out for Sofia's wedding?
Linking up with
Jenn
!