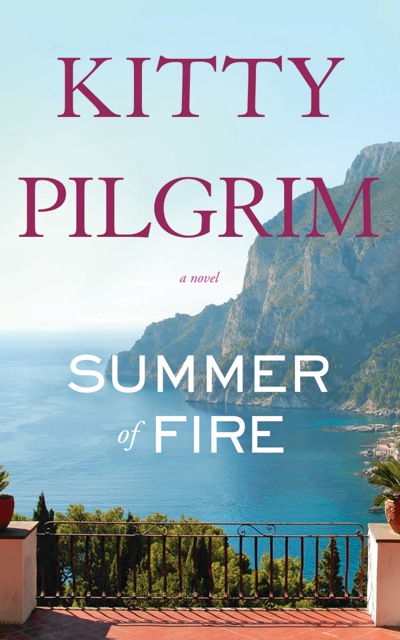 Cordelia Stapleton is an oceanographer whose family comes from money. Her boyfriend, John Sinclair, is an archeologist and seems to come from a well-to-do background. They meet their friend, Charles Bonnard at his villa on the island of Capri, for a weekend of fun. They soon discover that he has been secretly seeing the Swedish Princess Victoria, who is young and headstrong, but seems to have a good grasp of reality and her duties as the next Queen.
Princess Victoria's kid brother, Prince Karl decides that he would like to take a little exploration off the grid (to his security team and parents) with his friend Luca Brindsi, with whom he (and the Princess) are staying. He decides that the best way to fund the expedition - to Mount Etna - is to steal his sister's priceless sapphire necklace and pawn it for spending money. It falls into the hands of the Camorra, a local crime organization. When Sinclair tries to help retrieve it, the head of the organization misinterprets his involvement, and targets him.
Summer of Fire, by Kitty Pilgrim
(affiliate)
is all set during a time that a volcano in Iceland erupts, which kind of "sets" of one a little closer to home. We also get a good understanding of the global effects that these natural disaster have.
This is the book that I had chosen as part of my
Summer Reading Challenge
. I had mentioned prior that I just couldn't get into the book, due to external events. However, once things settled down, I was able to invest wholly into it, and it was wonderful! The last 10% of the book was really suspenseful and it reminded me of a (more girly version) of my beloved spy novels. I also enjoyed how Ms. Pilgrim researches information for her books, so (much like the Daniel Silva books I read) they are fiction based on fact. While the characters and situation are made up; the information that she provides on volcanic activity
is not.
I was overall, very surprised with
Summer of Fire
once I had enough time to sit down and enjoy. I'll definitely be reading some others from Kitty Pilgrim.
This book was provided to me free of charge for my open, honest review via NetGalley.
Last, congratulations to Krysten from
Why Girls Are Weird
, who has officially won
The Book of Joan
giveaway from last week! Thanks to all that entered- I hope to have another soon!