Greetings! I'm linking up with
A. Liz Adventures
today for "These are a Few of My Favorite Things" part 2- Stocking Stuffers. Let's go ahead and jump in, since I have an hangry boy bothering me to go play! Remember, I'm not getting any of this stuff free to say that I like it (that would be so fun), but I have marked the Amazon Associate links!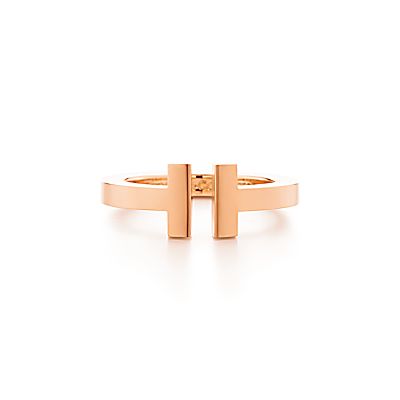 Tiffany T Square Ring- in Rose Gold. Sorry (not sorry) guys, but jewelry fits perfectly in any size stocking. While I am not at all a fan of gold jewelry, rose gold is quickly becoming a favorite of mine. Also, I'm not going to complain if I wind up with anything from Tiffany & Co.
Under Armour Mitten/ Glove Combo
(Amazon Associate Link)
-
I picked up a pair of these the other day at Dicks Sporting Goods. They are a nice lightweight glove/mitten combo. The mitten part has an extra lining in it to keep your fingers warm. Make sure to check out Amazon reviews before ordering, though. They are perfect for the 3 cold days that occur in the Florida panhandle. I wore them yesterday on a hike on part of the Appalachian Trail and they were great. Any other strenuous activity, though, and they probably wouldn't hold up. Also, I had to exchange the original pair I had, because I found the thread that keeps the mitten sewn to the glove was coming on done. They are too expensive for something like that to happen!
Lottery tickets- Great for the adult extended family (and I may use this one again next week!) You can spent as little or as much as you like, and the recipient has a chance to win a little bit as well!
Streamlight 88033 Protac Tactical Flashlight
(Amazon Associate link)
- My husband's favorite toy. And his father's. This is the perfect gift/ stocking stuffer for guys. Just beware- they
will
try to blind you upon occasion; the fact that they will also inadvertently blind themselves makes up for it. This flashlight is obscenely bright and it also has a strobe feature. And you can hold the button with your thumb to turn it on, so it's 100% silent… according to Scott this is super important.
Bath and Body Works- Seriously, anything from here. The Coconut Lime Breeze is just the tip of the iceberg- I just found it online and thought now would be a good time to stock up on it. But any of the winter collections, or "normal" scents are good with me. And not just lotion- we pretty much only use B&BW soaps in our house, and they are great. Fill my stocking with a bunch of this stuff alone and I'm a happy little girl
That's all I've got for ya today! Boy vacation time really makes it hard to find time to blog!!!