My mom asked me last night, what I wanted for Christmas. It came at the perfect time, so I can participate in
A. Liz Adventure's
"These are a Few of My Favorite Things" linkup! Of course, money and gift cards are always on the list... but the wish list (complete with pictures and links to make your life easier!) is for all of the other "stuff" I have been... wishing... for.
DEWALT DWS782 12-Inch Slide Compound Miter Saw*
-

I've been eying this for quite a long time. We've got lumber to build a console table and end tables already, and we would like to build more of our own furniture. Neither of us has been impressed with the price or quality offered in stores. Everything is on hold until we suck it up and buy this, or we get it as a Christmas gift.
2 Brad Paisley Tickets-
to the January 23 show in Pensacola. I've established before that I love country music, and I especially love Brad Paisley. We saw him on January 24 of this year, in Tallahassee. And I had front row seats. I would like a repeat. Also, presale for these starts at 10:00am this morning. So if you would like to get me these. You have an hour.
Buchanan Roll Arm Upholstered Sofa-
from Pottery Barn. I'm not sold on the color or the style though, so a gift card would be safer. Though really, if anyone wants to buy me an $1100 sofa, I'm not going to complain.
Samsung 50-200mm F/4-5.6 ED OIS II NX Lens, Black*
-

I love my Samsung NX 2000 and would like to start monkeying around with different lenses. Via the reviews on Amazon, this is a great distance lens. Really, I would like any/all of the Samsung lenses made for the NX series- just to continue to learn with. The 60mm macro lens also looks amazing for close up photography.
AmazonBasics 60-Inch Lightweight Tripod with Bag*-For really real, I would love a tripod for the camera. But, since the NX2000 is not so well known, I have no idea if it is adaptable to this tripod. From what I've read, the screw size is standard, so it should work. If not, it's an Amazon product so would be easily returnable.
Totally updating the list to include these: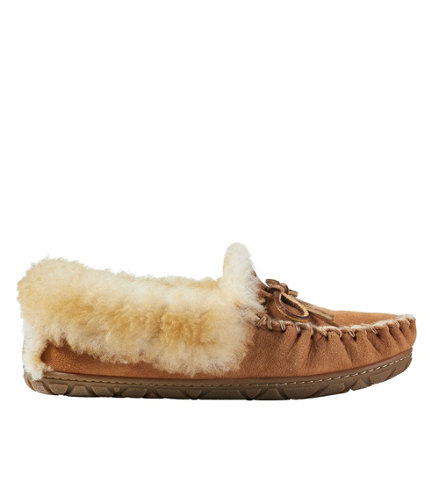 Women's Wicked Good Moccasins-
Only I would wait until I live in Florida to decide I need a pair of comfy fleece slippers. What better place to get them than from LL Bean?! The brown pair, please, in a size 7!
So. What's on your Christmas list?!
*These are AmazonAssociate links!